Upcoming Shows:


18.11.2007 Sorry Music in BIG live performance. POLINOM THE CLUB, Zelenograd.
Special guests: THE CONSPIRATORS [Kazan]
Last Shows:
04.10.2007 Sorry Music in live performance. XO the club, Moscow
31.08.2007 Sorry Music, Analog Sound, The Ties in live performance. VERMEL the club, Moscow
Wonderful fotos by martin_brest
30.06.2007 Big Garage fest!!
Sorry Music are going to take a part in Big Garage Fest in Podmoskov'e the club. The fest starts in 19-00. Please join us.
Line up:
Wahdafunkz!, Sorry Music, The Boo
24.05.2007 Sorry Music congatulates group leader Alex Berns with his 21'st birthday. Everybody welcome to join us in ZHEST the CLUB, Moscow.
12.05.2007 Sorry Music goes on TOUR!
MOD the club, 23-00, St. Petersburg.
01.04.2007 Sorry Music in the biggest ever live performance. POLINOM CLUB, Zelenograd.
ALSO: DJ Blenderbabies [UK] & OFFICIAL FIRST ANNUAL CHI CHI CO CHAMPIONSHIP. Everybody welcome!
Chi Chi Co Championatship Rules...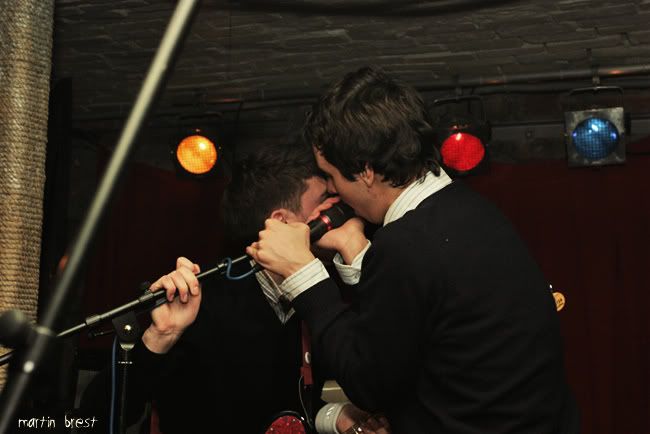 24.01.2007 Banana princess, Sorry Music in live performance. PODMOSCOVIE CLUB
(c)2006-2007 All rights reserved. Sorry Music band.